Unlocking the full potential of
 cyber security teams
Innovative coaching, workshops, and consulting. Designed to grow modern, business-aligned cyber security leaders and teams.
When your security team's at its most effective, it's enabling your business to thrive in a safe & secure way
Would you like to:
Work closer with your business stakeholders?
Have even more successful projects?
Grow cyber leaders of tomorrow?
We combine fresh, challenging, and innovative human-centred approaches that help your teams overcome the hurdles that may be holding them back.
Who do we work with?
We grow:
Cybersecurity leadership teams
Start-up founders
Security Operations & SecOps
Vendor pre-sales & sales
From small teams, to large multi-nationals we can support your specific project requirements.
What do we do?
We help cyber security leaders build resilient, agile, empathic teams:
We help you identify and break down silos that are barriers to your projects
We give your teams tools to build stronger cross-business relationships
We build your team's confidence and empathy and nurture a thriving, collaborative culture
We have two fundamental approaches, developed through years of supporting complex change in organisations: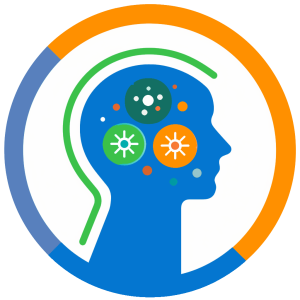 EMPATHY HACKING
Empathy is the foundation for building long-lasting, successful relationships with stakeholders. It lets us understand other people's frame of reference, before asking for their support.
Simple techniques that help teams reduce project resistance, overcome conflict and break down silos.
Great empathy builds strong leaders, successful teams and collaborative cultures.
STRATEGY HACKING
Many cyber security teams find themselves locked in a perpetual loop of operational firefighting and lessons learned that are hard to implement.
Our strategy hacking resources provide teams with the space to define their vision and prioritise a set of 'north stars' to ensure you get there.
Strategies will change as initiatives uncover insights, but building resilience for agility is key. 
THESE APPROACHES CASCADE THROUGH OUR SIMPLE OFFERINGS, ALLOWING INDIVIDUALS, LEADERS AND TEAMS TO BENEFIT AND GROW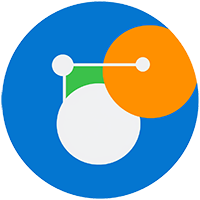 Project Support
Expert guidance to unblock challenging cyber security projects and improve your team's brand within your organisation.
Specialising in:  SecOps design & build, Solution Architecture, and Project management.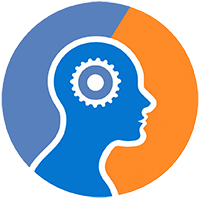 WORKSHOPS & TRAINING
Inclusive, memorable and fun. We use a variety of interactive techniques and metaphors to make a lasting impact.
Specialising in:  Empathy hacking, strategy formation, messaging, and problem-solving.
COACHING & MENTORING
Qualified Exec & Leadership Coaches, specialising in team and business development. Individual or group coaching programmes.
Specialising in:  Building high-performing teams, overcoming limiting beliefs, and creative problem solving.
Learn how we can help
We're not your average corporate consulting firm.
As seasoned cybersecurity professionals, our agile and innovative services help you navigate the complexities of your projects.
Why Choose
BLUE
CAP

We're not your average corporate consulting firm. As seasoned cyber security professionals, we offer agile and innovative services to help you navigate the complexities of your projects.
Trusted Expertise: With backgrounds in cyber security, project management, coaching and mindfulness, our team offers a unique blend of technical know-how and human understanding.
Tailored Approach: We customise our offerings to address your specific needs, ensuring maximum impact and results.
Open and Authentic: We're transparent about our capabilities and dedicated to your success.
Reverse-Engineering Differences: Develop tailored solutions that cater to diverse team members, fostering improved collaboration and communication.
Our Values
Fresh and Challenging: We approach coaching with unique methods like Lego™ and interactive games that keep things innovative and exciting.
Modest yet Bold: We're humble but confident in our ability to make a real impact on your team's cyber security success.
Trust and Integrity: We value honesty, transparency, and ethical business practices in all our interactions.
Empathy (with geekiness): We connect with the human side of technical professionals, helping them thrive and excel.
Creative and Inspirational: We challenge the status quo and inspire innovative thinking in the world of cyber security.
Ready to Transform Your Cyber Security Initiatives?
Let BlueCap help you build stronger relationships, improve team dynamics, and boost your cyber security success.
Contact us today and embark on a journey to overcome challenges and create lasting change.